Comprehensive Partnership Agreement with Yachiyo City
Nov.1, 2023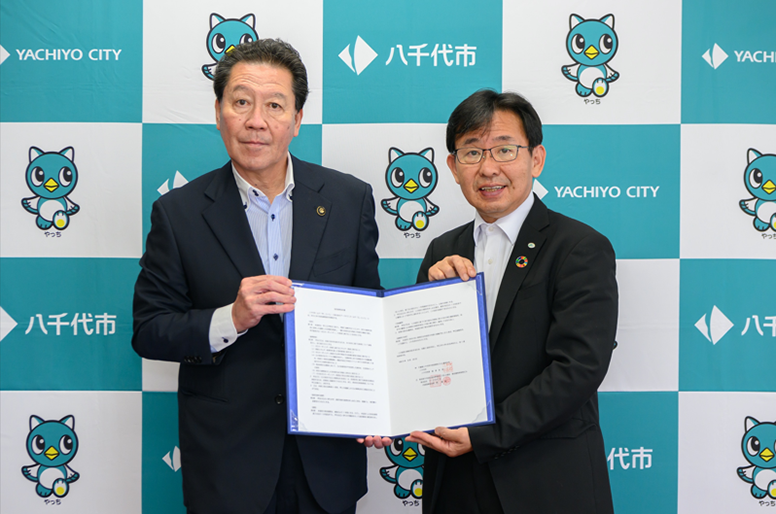 On September 20, we concluded the Comprehensive Partnership Agreement with Yachiyo city (Mayor: Mr. Tomonori Hattori) regarding the environment and disaster prevention. On December 2020, Yachiyo city declared that "Zero Carbon City" aiming to substantial zero carbon dioxide emissions and we will reduce CO2 emissions by installing solar power generation equipment currently under construction at Yachiyo Works and work on enlightenment activities such as environmental energy education utilizing our accumulated know-how as a manufacture of environment recycling machine.
In addition, as a support to strengthen the city's disaster prevention function, we will utilize our EV commuter bus as a mobile storage battery in case of disaster, and supply citizens with water from our plant's well in the event of a drought.
Through this agreement, we will continue to further contribute to the sustainable development and safety of Yachiyo city.